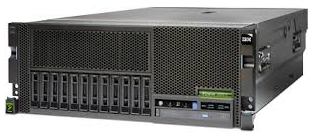 The public IBM i for everyone!
---
Welcome to PUB400.COM - your public IBM i V7R3 server!

What is PUB400.COM?
A free and public Server running IBM i 7.3 for everyone!
You can create your own user, you have 250MB of disk storage and two private libraries
You can program in CL, RPG, COBOL, train your skills and start learning about the best server system ever :)
Create your own programming projects, you can even use node.js or other web technologies
About PUB400:
PUB400 and its predecessor PUB1 have almost 15 years of history in serving access to AS400 and IBM i to the public. Served more than 70.000 Users worldwide as a learning and testing environment to get in touch with the most advanced business operating system "IBM i" (named "AS/400" before).
Nowadays, IBM i is the integrative platform for managing and running bussiness oeriented workload combining legacy software with modern open source techniques. It's just up to you - IBM i will handle it.
(About the name: "PUB400" results from the old "public AS/400", but this system is also reachable as "public.powerbunker.com" and soon with a new, short name)

Please respect some rules using this system:
new user profiles can be created again, but we will monitor usage
There will be a hard restriction on number of connections from a single IP
There will be a hard setting on excluding other users from a users library
There will be no backup, and there will be no guarantee that PUB400 is online if you need it.
If you need reliable access, high quality service, just visit RZKH.DE
PUB400.COM will be a playground. But it will not be a place to make business without the efforts...
---
Signup now
to start exploring IBM i.
Password reset
when you lost your password and cannot connect.
Community forum
read and post on our little Forum (Registered users only)
Read FAQ
Help needed? Check out our help pages
Status
all up and running. Planning for hardware move IBM i 7.4 soon on a weekend. PUB400 will then be offline for about 48h - stay tuned.